New! Half-Scale Room Boxes
Offered fully assembled and in both unfinished and finished form, this 1/2" to 1' design comes in several variations as shown below. Finally, Steve Harvey's innovative designs are available in this smaller scale that has grabbed so much attention in recent months. (See below for pricing.) The photos on this page will show you some of the possible variations. Click images for larger views.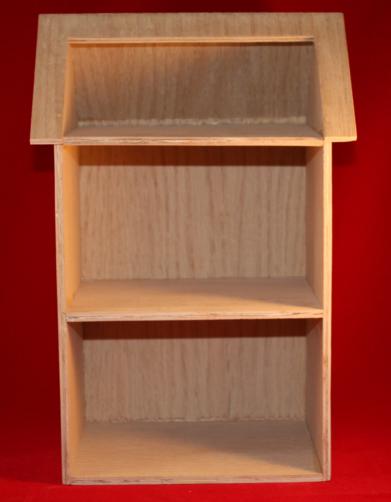 This box comes assembled and unfinished, or can be ordered in various stages of finish (a new feature for our half-scale designs.) The room-over-room design of this box looks almost like a complete house and can be finished to any level of detail you choose, both inside and out.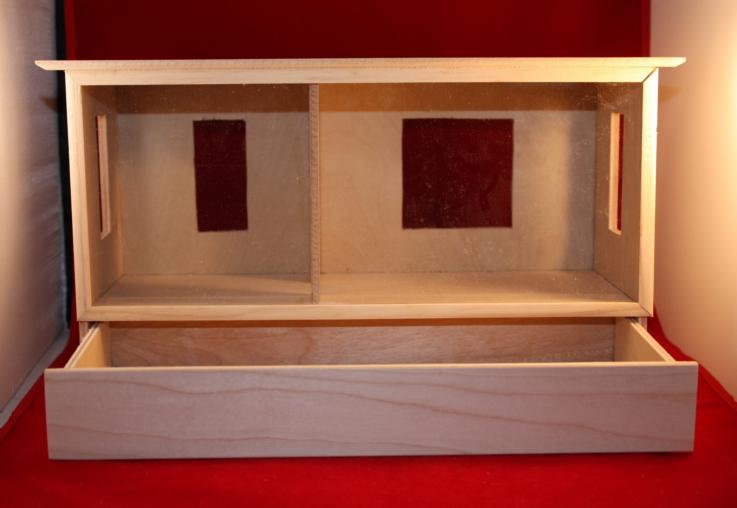 This lovely, half-scale roombox is a great piece on its own, with a drawer in the base and a plexiglas front cover. The two rooms are joined by an archway and the cabinet grade plywood will hold a beautiful finish. But don't forget that this unit can act as a base for a two story four plex!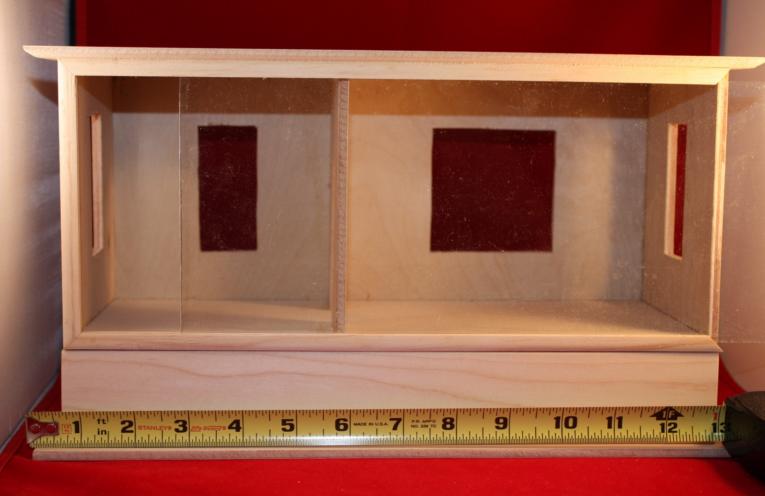 This unit may be compact, but it is packed with all of the features of our 1" scale duplex in 1/2" scale: drawer, windows, archway and very sturdy construction. Fully assembled, this roombox is ready for your paint, stain, wallpaper, or whatever your imagination can conceive.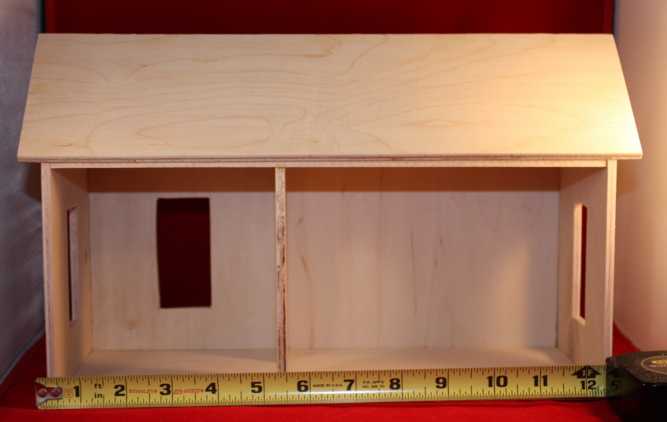 This topper roombox is the perfect way to finish off a base box, or can be a roombox by itself? Instead of the drawer base, this piece comes finished off with a pitched roof. It also has windows and a connecting doorway.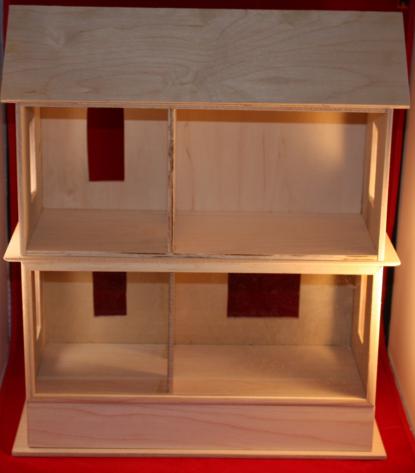 Incorporating both of the boxes listed above into one complete representation of a whole house, this set of four rooms gives you the opportunity to show off all of your favorite half-scale miniatures in grand style, yet it is still very manageable for moving and storing, or displaying, as two separate pieces. Purchase the two pieces together and save!